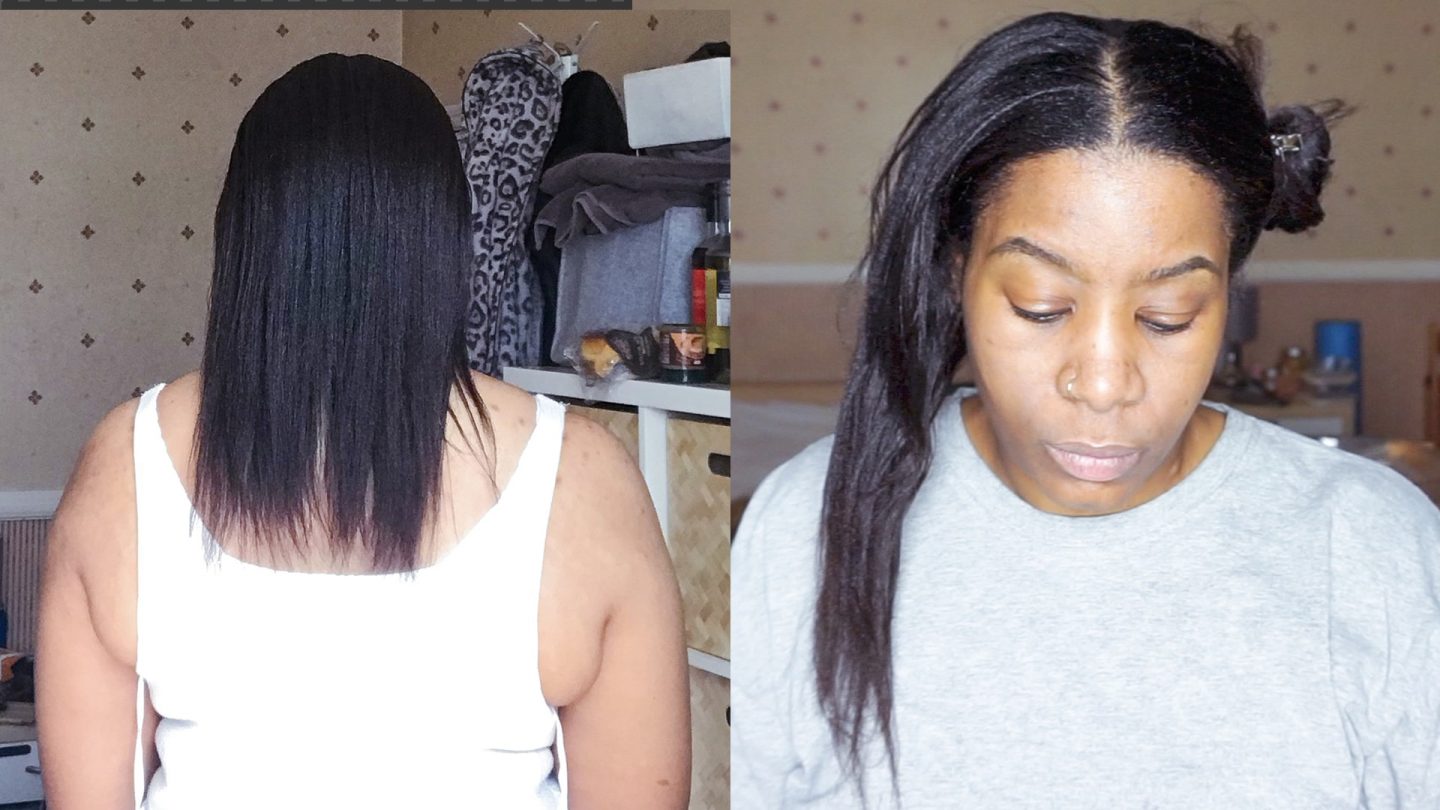 What is co-washing
Co-washing is a method of cleansing the hair and scalp. It is a refresher and a good moisture boost. Plus, you can do it all year round.
You can use any conditioner, usually it is a moisturising one but can be protein just depends on what your hair needs. I'm currently using a Poundland brand Nutrafix Argan Oil Conditioner. The ingredients were impressive.
Pro Tip – In Hair Care the most important ingredients are the first 5. Why? because the from the first ingredients downwards is in decending order. Therefore I pay more attention to the first five as those are the largest quantities and if there's any protein in the product.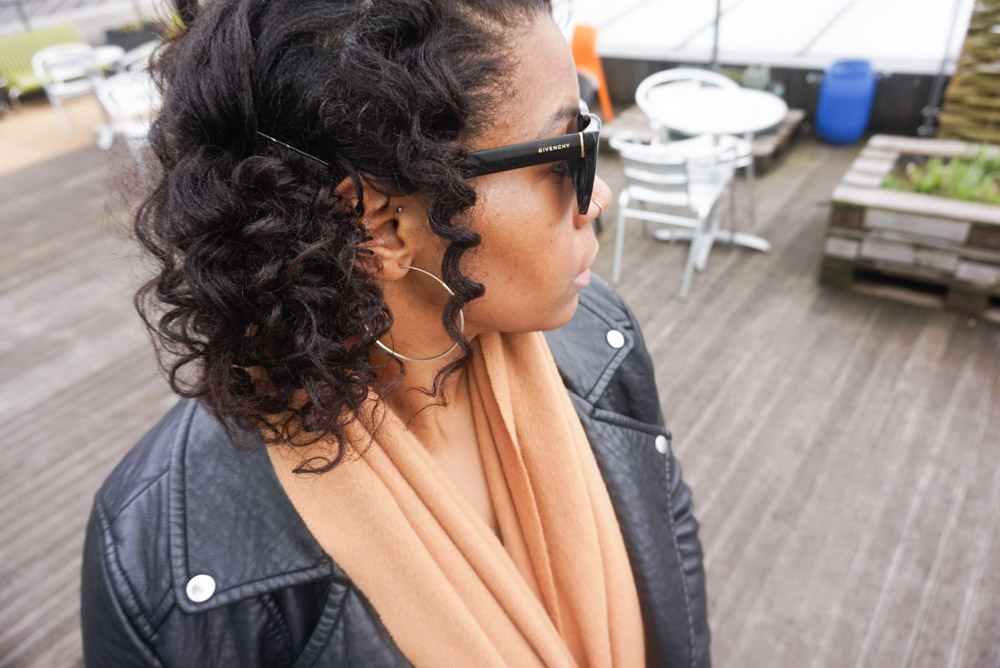 First 5 ingredients
Aqua – water is usually the first ingredient in hair products.
Cetearyl Alcohol – This is used as an emollient (moisturising) and conditioner. This would generally be in the first 5 of conditioners and considered the backbone.
Cetrimonium Chloride – Used for smoothing and detangling the hair
Panthenol – is a form of Vitamin B5, and is used as a moisturiser and lubricating compound.
Argania Spinosa Kernel Oil (Argan oil) – Makes hair softer, silkier and shinier. Helps to treat split ends and tames fizzy hair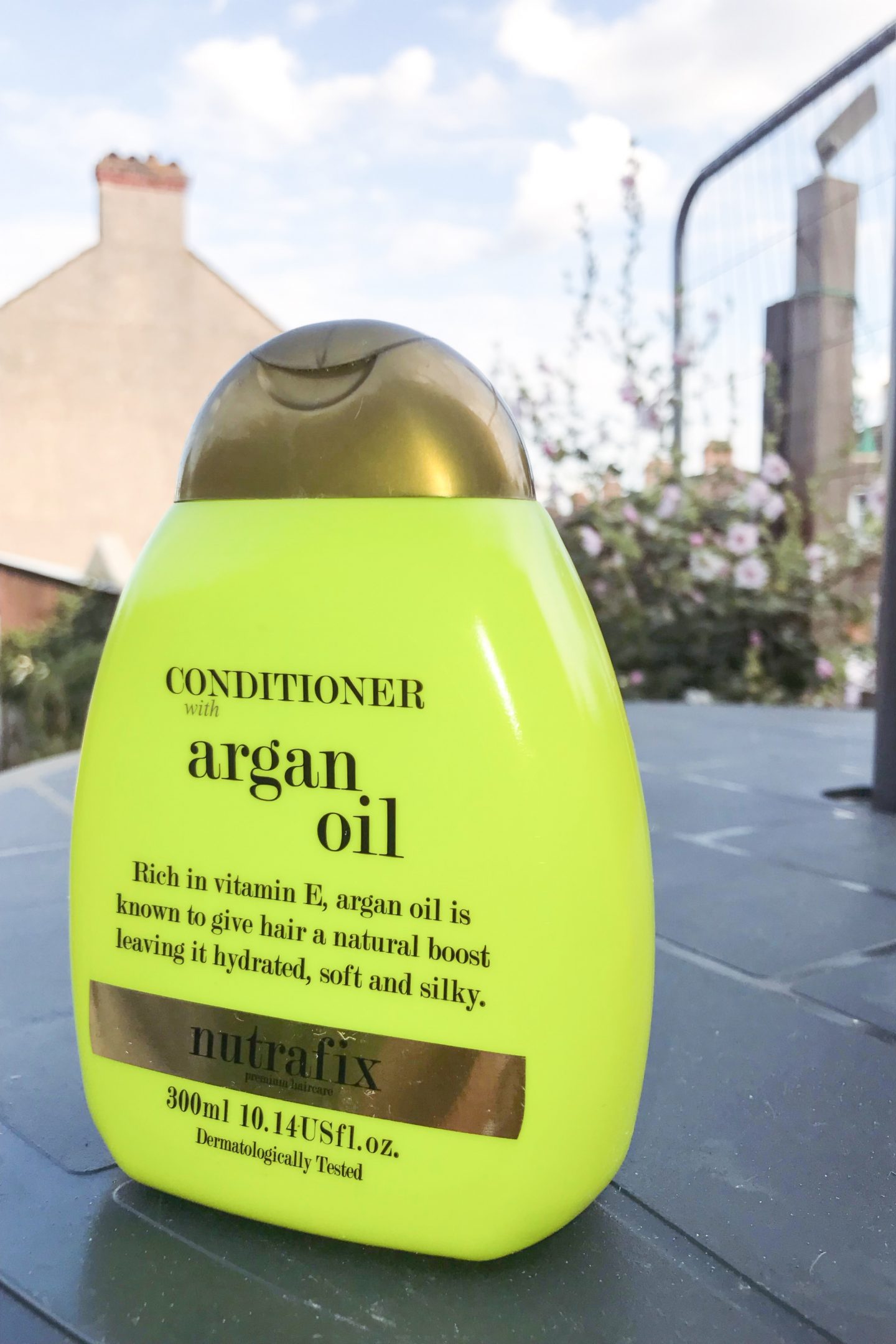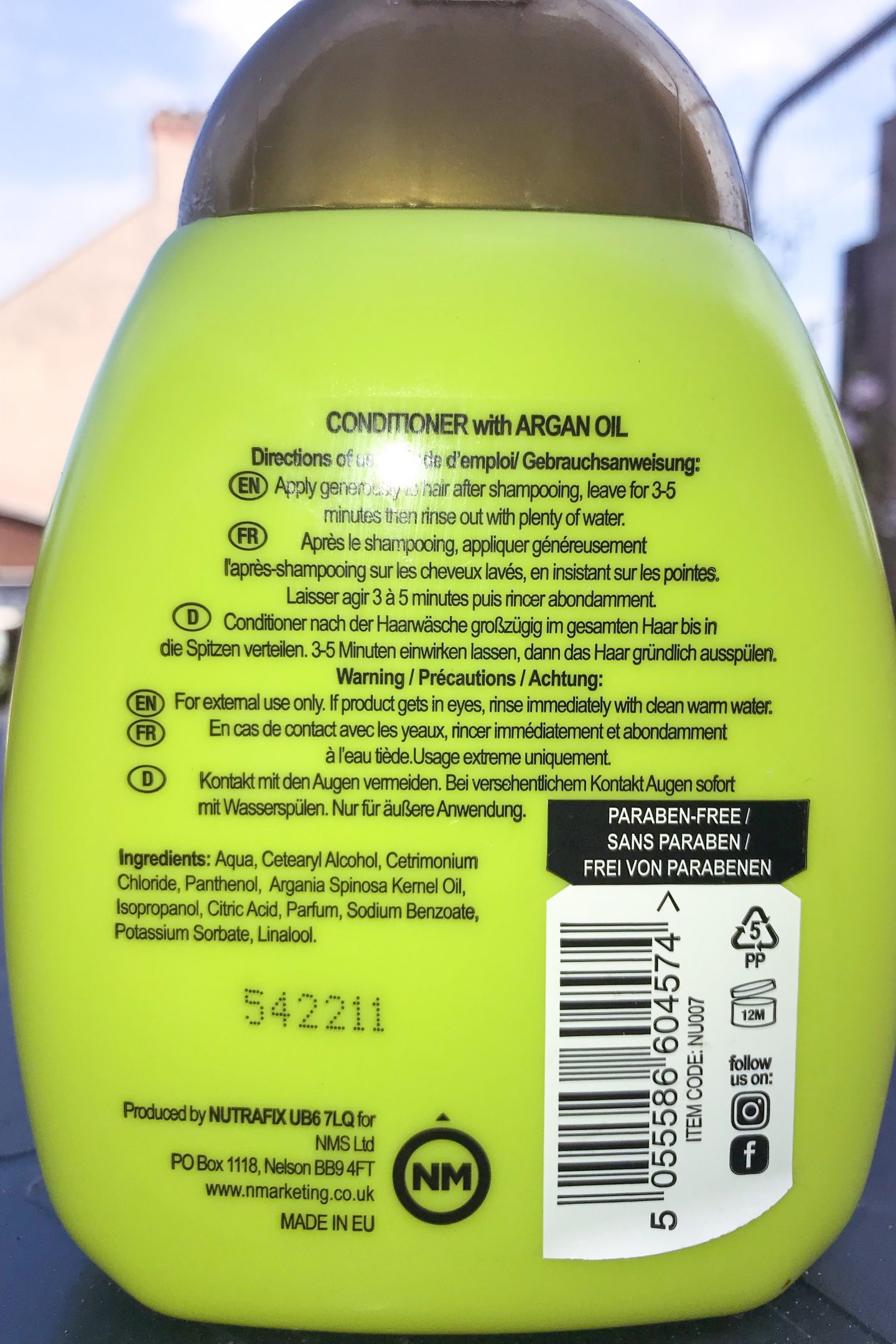 I judge a conditioner by three things.
Cleansing ability – I pay attention to does it strip my scalp and hair.
Slip – once the conditioner is on my hair does it allow me to detangle easily at the very least with my fingers without breakage.
Moisture – the optimum condition of my hair is juicy, moist and maintain elasticity. Does it meet that?
This conditioner was meh for me. It cleansed well, slip and moisture were mediocre. Having a conditioner with slip makes a conditioner multi-purpose. Let's say you have taken out braids this conditioner would be on of the first things I would reach for. I will finish the bottle and will try the others – Jojoba, and Coconut Milk.
I need more moisture and of that because I will give this 3/5 stars.
Why Co-wash relaxed hair?
It seems like a lot to co-wash and have a
wash day
once a week but for me, it has worked out well. This summer, these co-wash sessions have been a great addition cos frankly I do not have the time to fight with my hair on something else. *side-eye*
Years ago I would co-wash twice a week, right after I had played sports as my scalp sweats A LOT and the sweat had a tendency to make my hair dry. So, in comes co-washing to save the day.
How to Co wash relaxed hair?
There are two methods of co-washing. The first is using the conditioner, in the same way, a shampoo is used. Wet your hair then apply the conditioner to the scalp and the strands. Then deep condition as normal and apply a leave in.
The second and my favourite method is as follows:
Step 1 – I start the process of parting my hair in halves then 3 sections in each half. I have a mixture of my staple deep conditioner(s) and oils.
[see them on My Relaxed Hair Regimen page]
I apply the deep conditioner to my dry (and dirty hair). I do this because my strands will soak up the conditioner better.
Step 2 – I go under the steamer for 25 mins to allow the conditioner to soak in. Then I rinse.
Step 3 – I apply a conditioner, in this case, it is Nutrafix Argan Oil I rub it in – with my finger pads – to my scalp and hair strands as it was feeling extra dry. I do this process twice. Then rinse.
Step 4 – I tee shirt dry (i don't use a towel as they are abrasive) to soak up the excess water (instead of a towel) for 30 mins. I apply my leave ins.
My Relaxed Hair Regimen.
Conclusion
Co-washing is a life saver for me and anyone that wants that extra boost. Yes, it's another day of handling your hair but I say give your self 2 months and monitor how you hair responds. Trust me in the warmer months you won't regret it. Winter might be tougher. That just depends on where you live in the world.
Do you co-wash? or will you be trying? If you do co-wash what's your conditioner favourite to use?