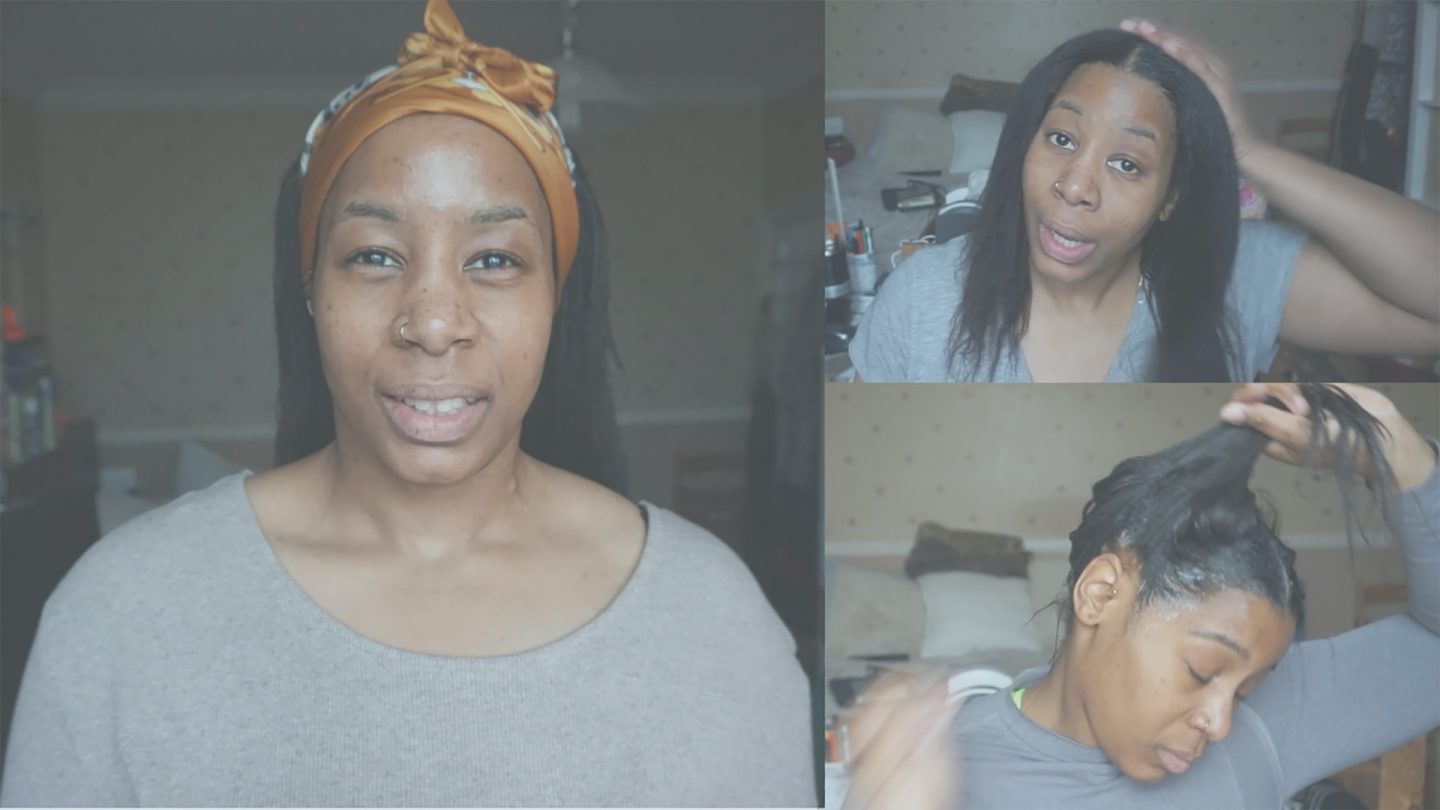 Is your texlaxed (relaxed) hair regimen preventing breakage and promoting growth?
no?
Well, let me introduce my wash day routine.
When I started my journey I learnt what worked for my hair including the best products. In this post, I will explain why this 5 step healthy texlaxed hair regimen helps me maintain and retain the length of my hair. The great thing about this regimen? It helps me prevent breakage and promote growth by using the best products for my 4b/c high porosity hair.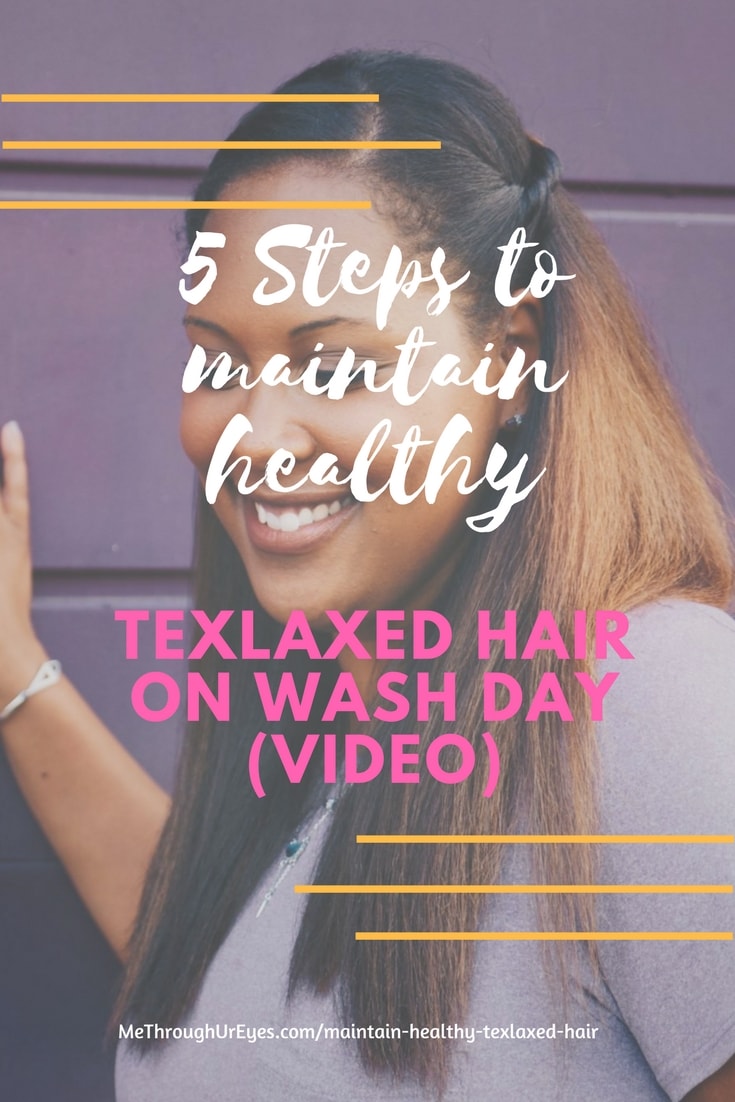 My texlaxed hair has been treated to a wash day and it feels great. I love washing my hair, yup, you heard right. Love. To some it is a long process, for me, it is a means to a healthy end(s) – see what I did there. I work on the premise that If you do not put the smart work in, you can not expect to see results. What I like to see is results and seeing the product work, leaving me with a thoroughly clean head of hair ready to start a fresh for the coming week. Plus if I leave it longer than a week my hair is more disrespectful than normal. By that I mean it is coated with product, harder to detangle and gets weighed down. This is the look I imagine I get from my hair.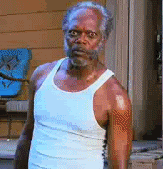 So to avoid this look I do the following.
Texlaxed Hair Regimen
Wash x1 per week
Co-wash x1 per week
Deep Condition x2 per week
Moisturise and Seal Daily
Light Protein Treatment x1 per week
Medium Protein every 6 weeks
Clarify Shampoo every 6 weeks
Texlax (relax) every 12 weeks
Here is how I care for my texlaxed hair on wash day.
Step 1 – Pre-poo (pre-shampoo) – to prevent the breakage
First of all, I do a weekly light protein treatment because my hair is high porosity. Here is a great post on high porosity (Part 1 & Part 2) by Natural Haven, she taught me a lot about how to handle my hair from a scientific point of view. This means my strands are prone to having gaps and loose moisture easily. By me using protein weekly it fills the gaps, allowing me to #hairflip smooth, strong and detangled telaxed hair.
Technique
I mix 2 tbsp of Aphogee Keratin 2 Minute Reconstructor with 2 tsp Extra Virgin Coconut Oil (EVCO) and Grapeseed oil. I apply the conditioner to my hair dry and go under the steamer for 15 mins so that the product can penetrate my strands.
PRO TIP: Detangle and take out the shedded hair when applying the pre-poo at the same time.
Step 2 – Shampoo (scalp cleanse)
After I have rinsed out the pre-poo conditioner I squeeze the excess water out of my hair and cleanse my scalp. My go choices for a good shampoo are sulfate free, have good slip (the ability to eliminate tangles) and moisturising. TGIN Moisture Rich Sulfate Free Shampoo ticks all of those boxes which are why it is my Holy Grail. I am an avid reader of Christina's blog posts and reviews so I felt my life was not complete without this shampoo sooooo I HAD to try it – it would be rude not too, right? check out her review you'll see. On MANY occasions my inner product junkie has wanted to try other shampoos however I have stayed true despite regularly reading Christina's reviews….. and drooling.
Technique
I squirt 3 shots of shampoo into a small bottle with water and apply the diluted shampoo to my scalp. Keeping my hair in halves, I use my finger pads to rub the shampoo on to my scalp allowing the rinse off to run down the rest of my strands. I only apply clarifying shampoo to my strands, therefore, every 6 weeks.
PRO TIP: Always wash your hair in sections. It makes the process so much easier to get to your scalp, concentrate on the application of the shampoo and prevents tangles.
Step 3 – Promote growth by using this Deep Condition method
This step is where my hair is the most disrespectful. It took me a while to find a deep conditioner that would penetrate and keep my hair hydrated. Introducing Hairveda Deep conditioner, it is packed with goodness my hair LOVES. It includes Castor oil, Extra Virgin Coconut Oil and Glycerin to mention but a few. My UK suppliers may not sell it for much longer so I will have to find an alternative and it literally puts the fear of God in me. Hopefully, I will find another supplier.
In my conditioner mix, I also add TGIN Honey Miracle Masque as it has Aloe Vera juice which means it will have a low natural PH. A low PH will help people with high porosity hair to retain moisture. Now on to the oils, I use Extra Virgin Coconut Oil (prevents protein loss), Extra Virgin Olive Oil (moisturising), Avocado Oil (natural Protein), which are penetrating oils and soak into my hair. Then finally Wheatgerm Oil a ceramide oil to smooth my strands. Yes, this may seem like a lot.. but my hair does not do average. Hence the regular disrespect.
Technique
I put 2 tbsp of Hairveda Deep Conditioner and 1 tbsp of TGIN Honey Miracle Masque. 1 tsp of Extra Coconut Oil, Extra Virgin Olive Oil, Avocado Oil and Wheatgerm Oil. I mix it up and apply from tip to root. Since the ends of my hair are the oldest it needs more product than the rest of my head.
PRO TIP: Use an old T-shirt to dry your hair at all times. While towels are great they can be rough and can cause breakage.
Step 4 – Apply Leave in's
I have been trying out the Creme of Nature with Argan Oil Moisture Recovery Leave-in Curl Milk it all seems to be going well. It has good ingredients my hair loves – aqua(water), shea butter, glycerin, Cetearyl alcohol. It has good slip and it's cheap. I'm here for that! A lot of my products lean on the natural side and from the USA so they tend to be more pricey due to import tax. I really wish shipping to the UK wasn't as expensive – I'm looking into buying a big bottle of my deep conditioner and getting it shippe from the US.
The only negative I have with this leave-in is the smell, it is very odd almost chemical like. I can live with it if my hair is flourishing and so far so good.
Technique
I section my hair into halves and apply from tips to roots. As the ends of my hair are the oldest it needs more product than the rest of my head. At the roots, I apply in sections so that my new growth get a good amount of conditioner to keep it moist.
Step 5 – Enjoy smooth, detangled and strong texlaxed hair
This is the part were I air dry my hair. Yup you heard right. I do not blow dry my hair well not all the time. I have found that not using too much heat, and avoiding over manipulation helps me retain length. Let's face it we want the hair to stay in our head, right?
Technique
To achieve smooth edges and roots, comb my hair back then tie a scarf around my edges and leave my hair to hang and dry.
Final Thoughts
There you have it. My wash day in a nutshell. It may seem extensive and to some, it is. Most of all, it is a routine that has been very successful the last 8 years. Hopefully, this can help others to achieve whatever hair goals they have. My advice on starting a hair journey is first figuring out your hair. I keep a hair journal (I am in the process of creating one for downloading) to note what products worked, and did not. What ingredients my hair loves. Even down to what order of products worked. Documenting helps to have a reference and a greater understanding of your hair. I have read a ton of blog posts, googled, and tested loads of products, that was a big help for me to understand what now works for me and why.
I have also uploaded a video below to see exactly what I do.
ENJOY!
Will you try this wash day? Are you starting your healthy hair journey? Leave a comment below right now.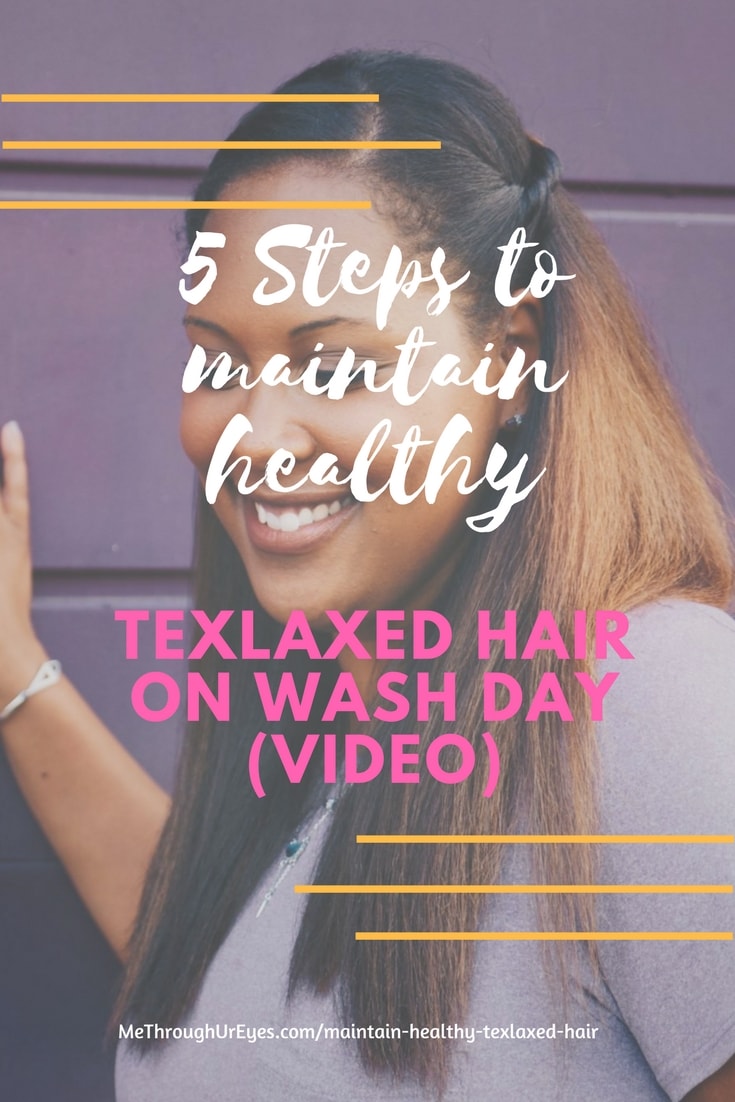 Why not Pin this for later?