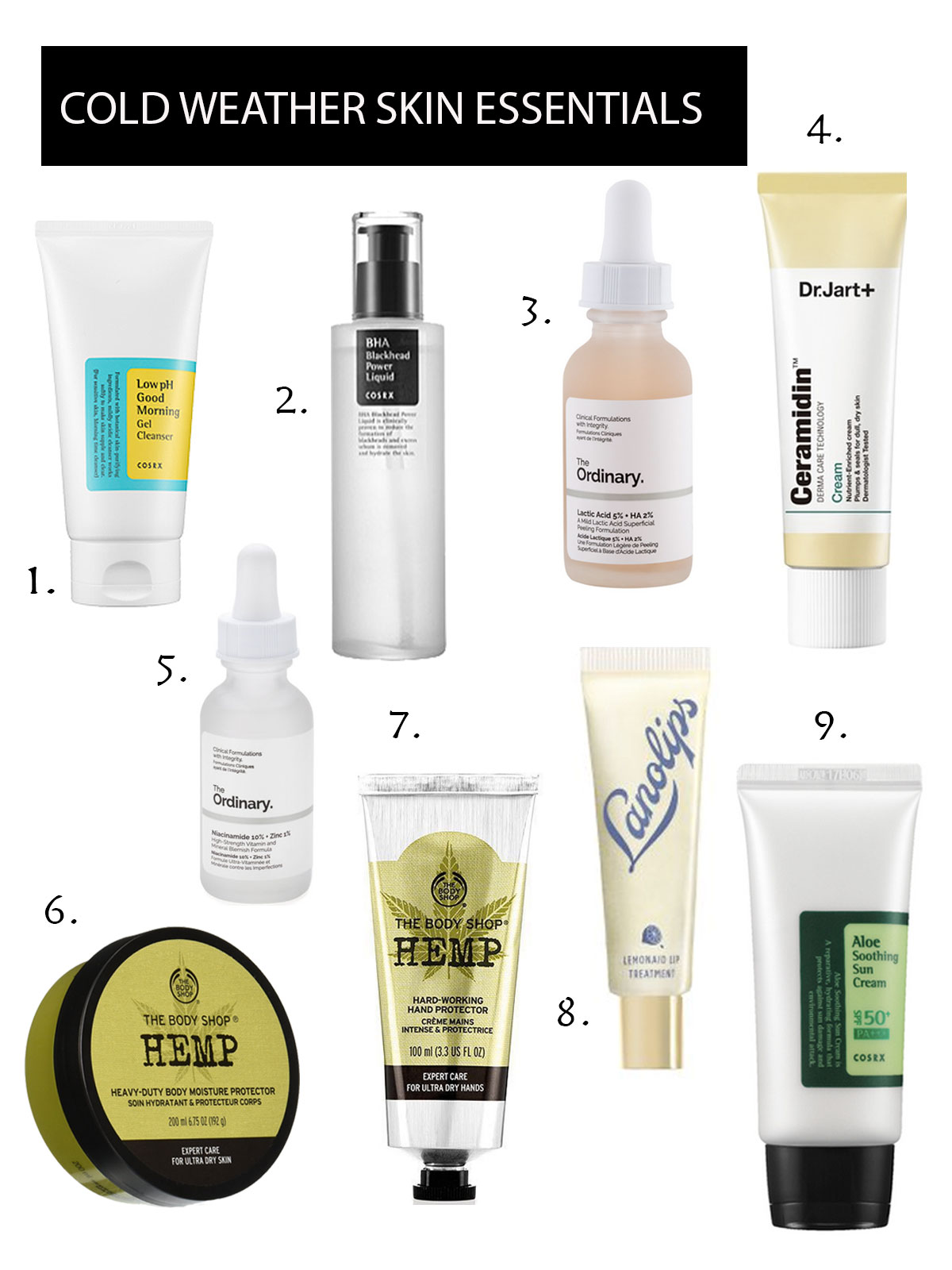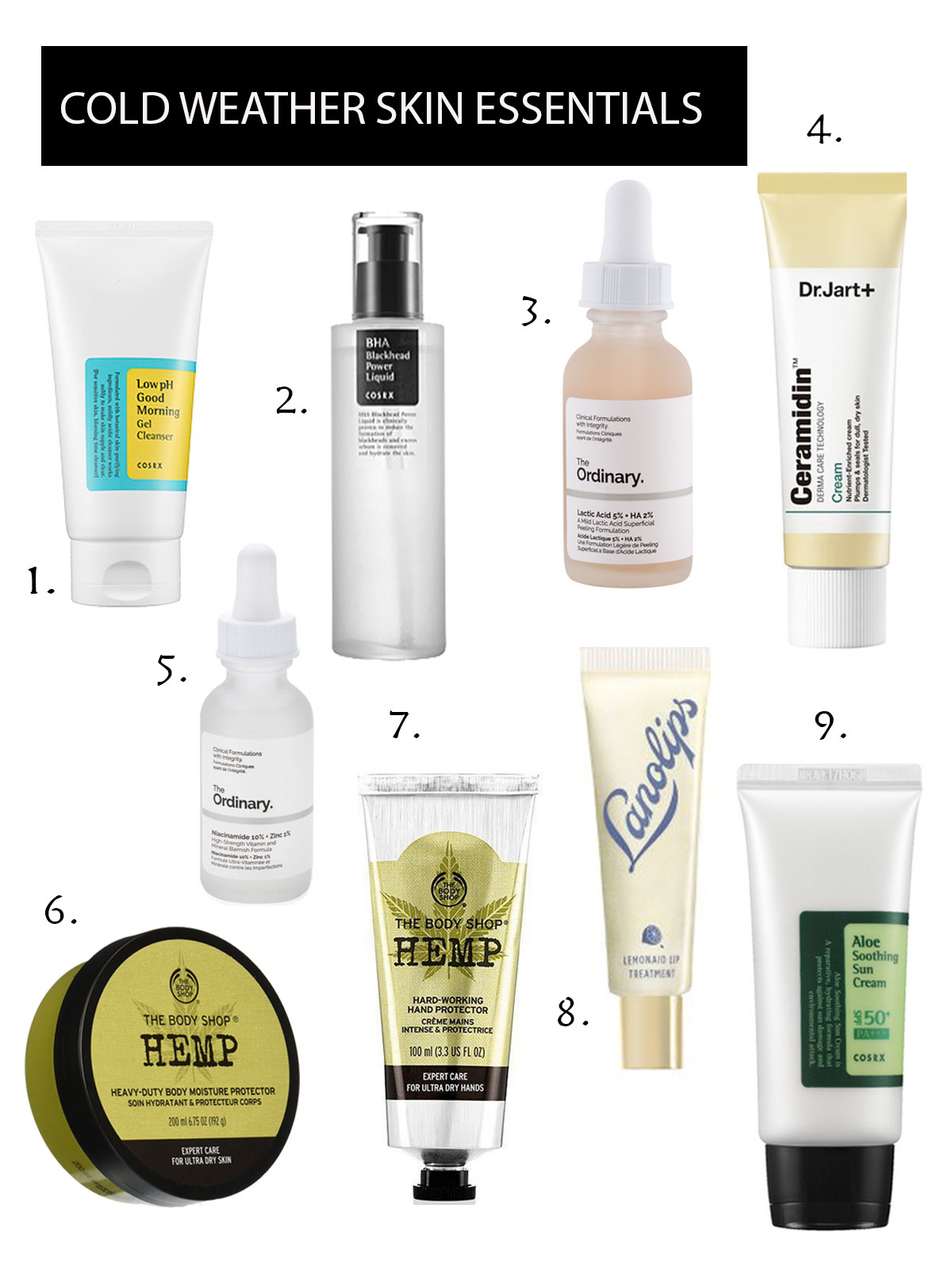 As a sufferer of eczema (I'll do another post on this) autumn/winter can be a tough time in London. The weather currently is a mixture of cold wind, autumn sun and annoyingly dreary days. As you can imagine this is a recipe for dry skin. Below I'll provided my cold weather skin care tips to help maintain moisture and a dewy glow that I love dearly.
I changed my routine earlier this year because I had dry, and flaky skin. I decided to research my skin woes and I educated myself on the science behind skin products, and more importantly what works for MY skin. I have combination skin so I am oily in my t-zone and dry/normal elsewhere. So here is my magical list that has worked wonders on my skin.
MY SKIN FAVOURITES
FACE CLEANSE: Wash with COSRX Low PH Good Morning
Low PH – great to protect the skins mantle so that I retain moisture
Last for ages
Smells a tad bit of Tea Tree but I'm okay with that.
FACE TONER: Acid Tone with COSRX BHA Blackhead Power Liquid
Perfect for congested skin
Adds moisture
FACE TONER: The Ordinary, Lactic Acid 5% + HA 2
Exfoliates the top layer of your skin so removes those dry patches
Gives a healthy glow
FACE MOISTURISER: Dr Jart+ Ceramidin Cream
Very moisturising
Great Korean brand (Koreans are known for their good skin care)
Sinks into skin nicely and quickly with no oily residue
Perfect for the colder months
FACE TREATMENT: The Ordinary, Niacinamide 10% + Zinc 1%
High strength treatment for skin blemishes and congestion
Help with lightning high pigmentation
BODY BUTTER: The Body Shop Hemp Body Butter
Perfect for eczema and dry skin
Rubs in easily
THE only thing that keeps my hands moisture. All year round
Non-greasy
long lasting
LIPS: Lano Lips Lemonaid flavour
Natural (my preference) and perfect to keep my lips moist with a nice sheen.
Very moisturising for my dry lips
Only thing that works for me. Mainly because of the lanolin.
SUNSCREEN: Cosrx Aloe Soothing SPF50 PA+++ Sun Cream
Light on the skin.
Protects from UVA and UVB.
Good under makeup
Should be used all year around for obvious health risks, anti-aging and prevent high pigmentation.
So what are your cold weather skin care tips?