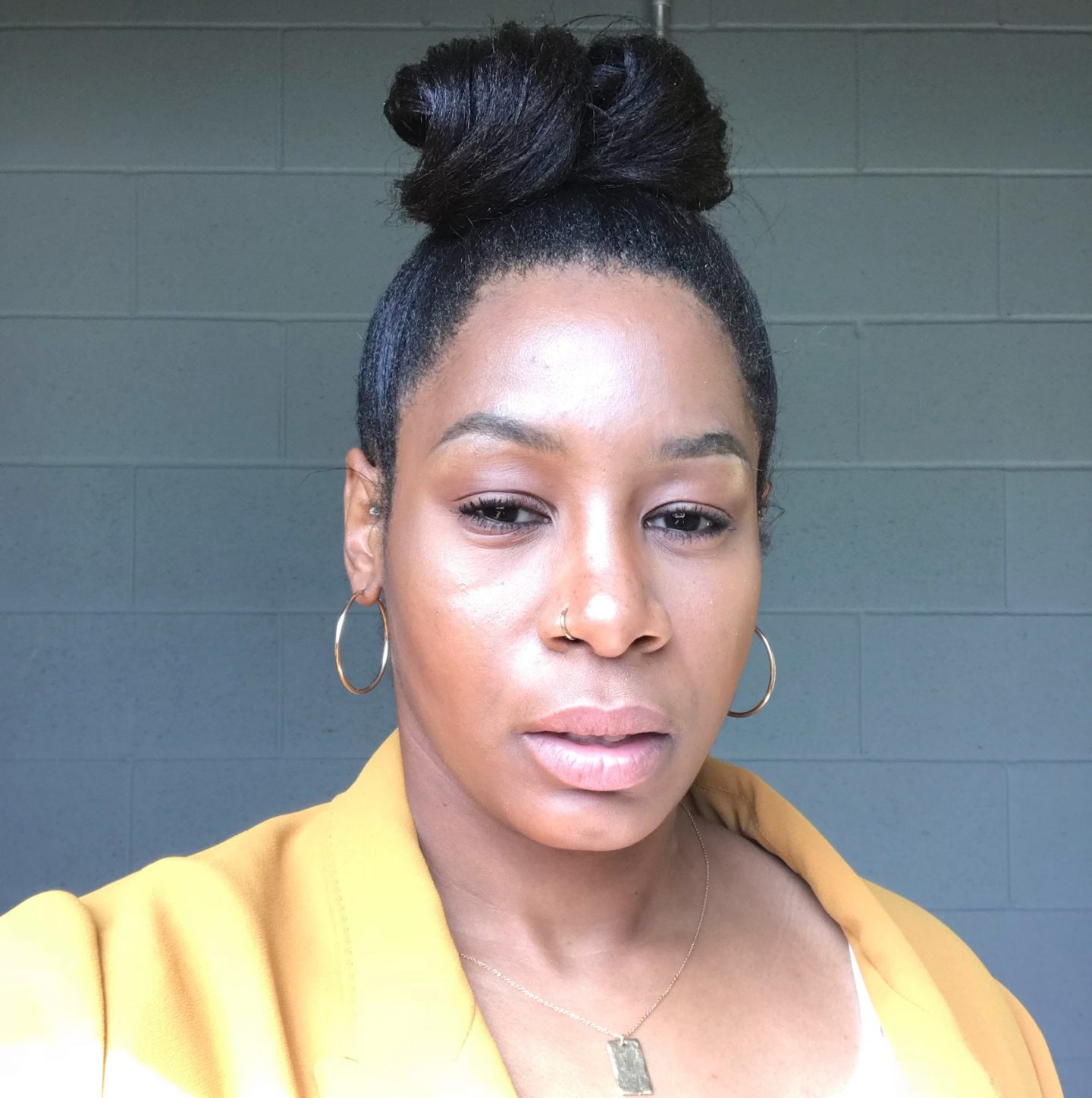 Have you ever tried Cover FX's highlighter drops or any of their products? smh I have not BUT I had a chance to go to the Behind the scenes 'Beauty Lab' hosted by Victor Casale to test out their products. This is a post where you will find out the 3 Makeup tips that have changed my makeup game.
I arrive at the Space NK store opposite Harrods which I am ashamed to say I have never been to lol. When arrived I had a good nose at the Harrods shop windows before the event. They had some amazing glass pieces and the culture around Harrods is amazing.
Once all the guests arrived, Victor introduces him self and I was amazed he started his career as a founding partner of Mac Cosmetics and from there he built a noteworthy reputation of world-renowned product innovator and creator. He created Mac's cult Red lipstick, Russian Red which was used on Madonna's Blonde Ambition Tour, the Face and Body Foundation and Studio Fix Foundation to name but a few.
Cover FX
was born at one of the leading Research Hospitals in Canada. Victor developed Total Cover Cream Foundation for Patients with severe burns and other skin disfigurements/aliments. Total Cover helped the patients to gain their confidence back. Most of the foundations were custom colours with benefits to assist their skin woes such as full coverage and good ingredients. Then quickly the word spread; friends and family came to purchase the foundation now name Power Play.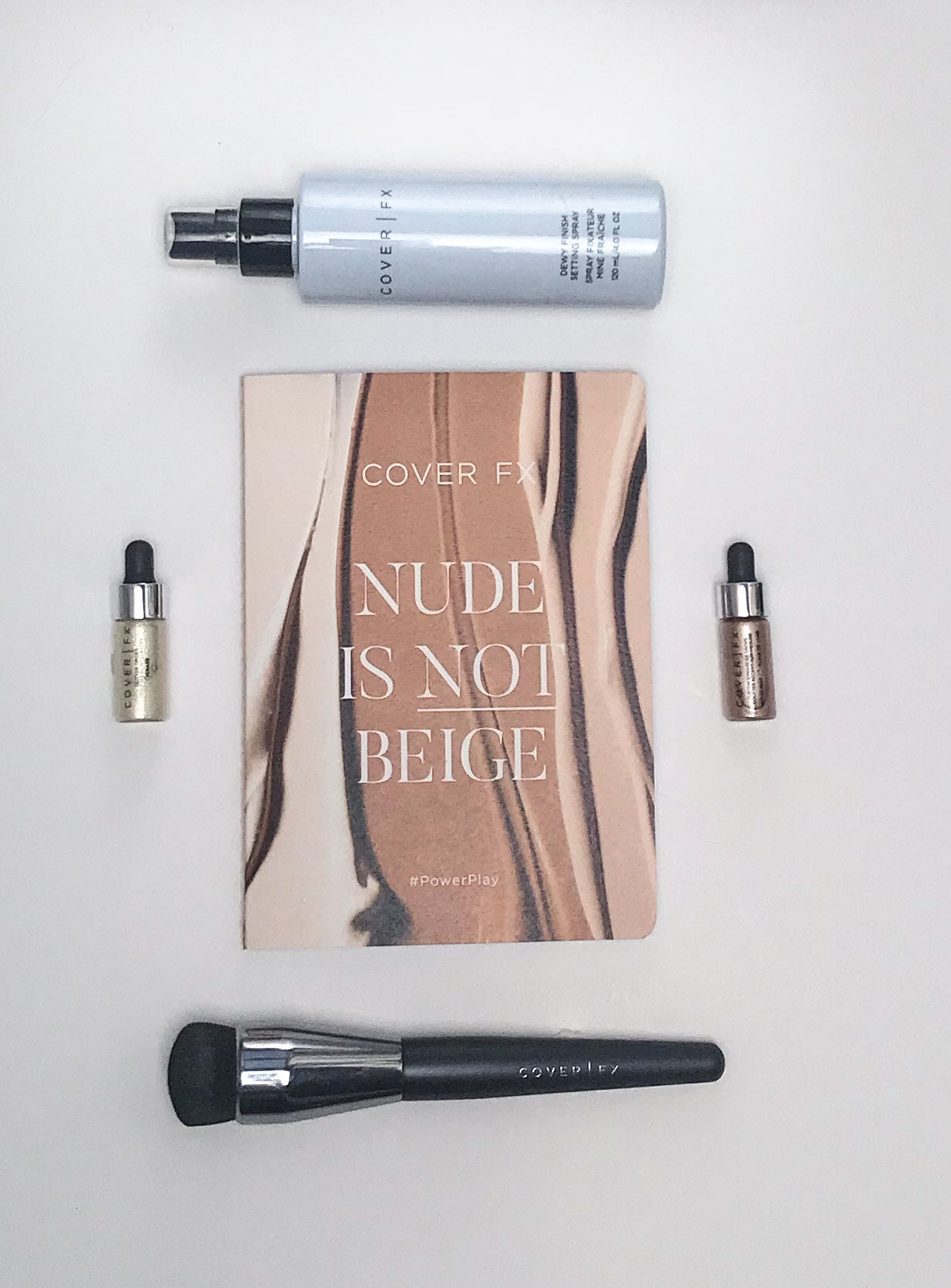 The 4 colours that make up your foundation
I learnt so much about how foundation colours are created. The Power Play Foundation, in particular, is made up of 4 pigments, Red, Yellow, Black and White. The amount of each depends on your skin tone. Here is my custom made I mixed with my own hands.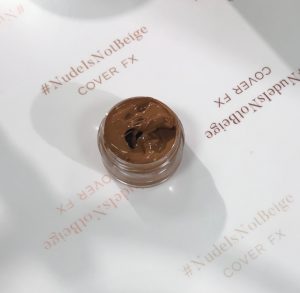 Using these colours I was able to mix my own shade. It felt like a science class and I'm so grateful for the information shared. I just need a lab coat lol. I was so messy but I finally got my shade. I mostly used yellow, red and a smidge of white and black for when I made mistakes. Since making this I have almost finished the sample. The way the foundation is setup!! It is the perfect mix of matte and dewy goodness. I never thought I would wear a matte foundation period. My eczema combination skin does not play well with matte I tried the Mac Studio Fix and I was literally a dried shriveled up corps. Do not get me wrong Studio Fix is a great foundation and coverage is good, it is just not good for my skin.
Power Play
has now become one of my staple foundations for my NC45 skin. It looks like my skin, it lasts long, the coverage is medium/full and it will never leave my staples. Nope. Seriously, it.is.that.good. I also bought a
new foundation brush
is amazing and the
Dewy setting spray
that gives you that I mind my business and drink my water, moisturised look.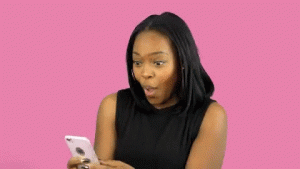 The Makeup trick to picking the right powder product for your skin tone
Our next lesson was about buying powder products and figuring out how it would look like on my skin. The best way is to test is apply primer, then dampen my skin and apply the powder to get a true likeness of how it will wear. Also only use a powder (setting or foundation) with Mica in it, not talc. Mica helps to retain moisture, gives a glow and blends like no other. Talc powder is popular in makeup products which can be drying, give you a white cast and make your skin dull looking. I'm sure you ain't got time for that like I do so I will be making efforts to avoid it like the plague.
Step by Step test to your correct foundation colour

Testing foundation can be a big chore, well that's my experience. I have ended going to higher brands because I can I get help from the staff to figure it my shade. Or if it is a blue moon and the third Saturday of August in 1979 I can get a sample to take away. Lol. You can probably tell that I have been turned down getting one a lot.
According to Victor, you should test the shade on your chin then leave it for 10-20 mins to dry then you can see if the shade is a match. He gave a great analogy about denim – when it is wet it is dark and lighter when dried. Therefore waiting that 10-20 mins could save you money and stress.
Makeup Tips to avoid your foundation oxidising
I think everyone can attest to their foundation oxidising. For me, I had a foundation that turned me orange. At the time I was new to makeup so I didn't get the science of why BUT now my friend; I'm ALL the way put together. Right, Power Play is an iron oxide foundation, therefore, it won't ever oxidise on you because it has already oxidised. I have worn my custom foundation a few times without any issues at all. Let your
Conclusion
The Beauty Lab with Victor was great. I enjoyed every minute of it. I learnt a lot and the people were welcoming. This was well worth the trip and I found a staple foundation too so naturally, I'm #winning. I will be doing another my
Everyday Natural Makeup Routine video
to show of how it works.
Have you tried Cover FX's Power Play Foundation? or the other products. Let me know below.